Dayton Wedding Photographers
Cincinnati Wedding Photographers
Columbus Wedding Photographers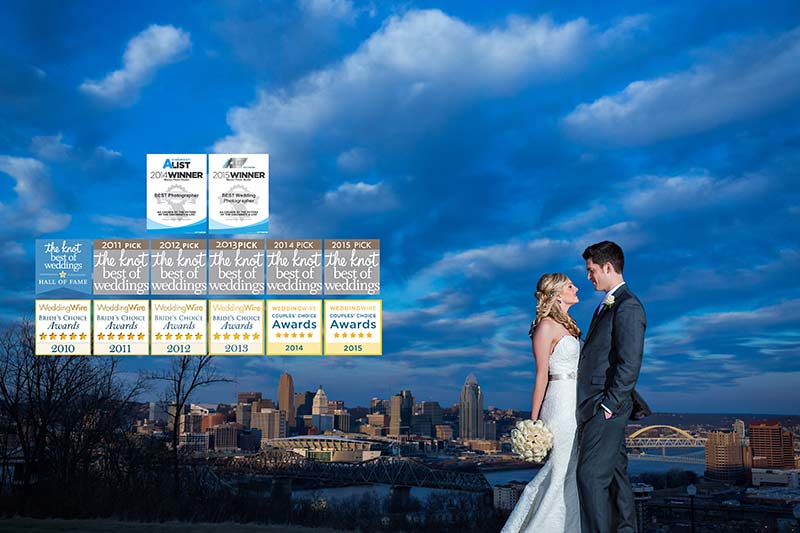 Interview with Max Surikov, Owner of Maxim Photo Studio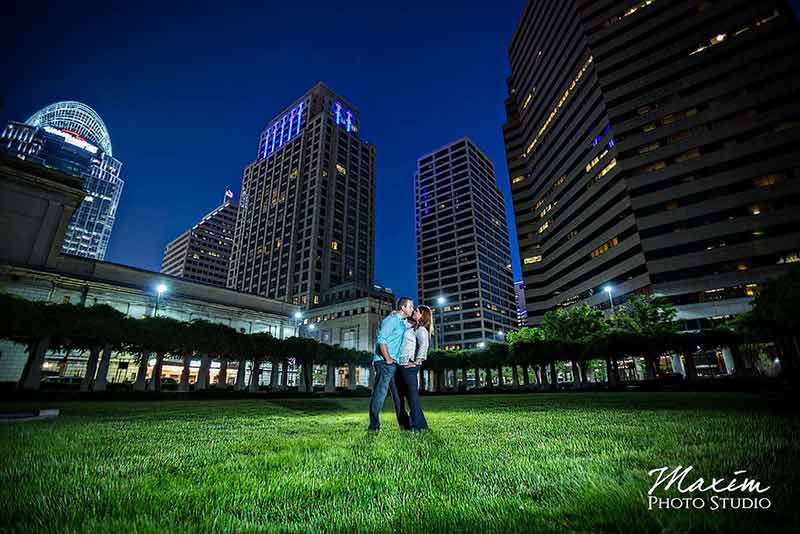 What is Maxim Photo Studio?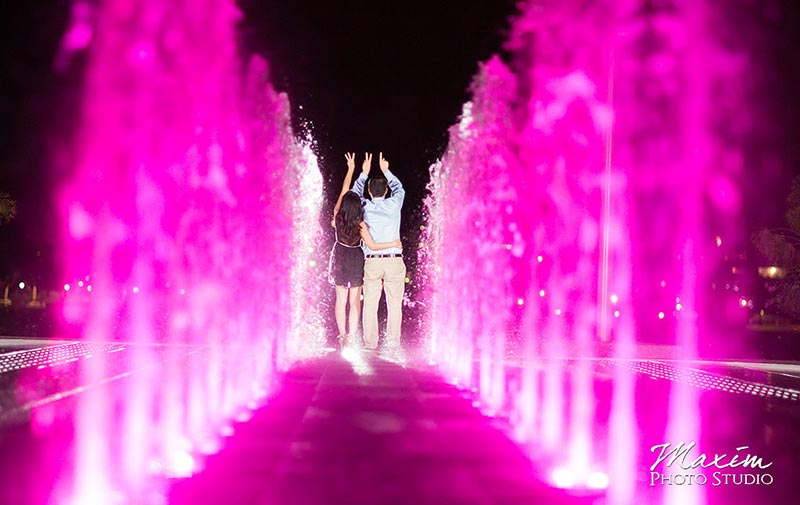 What is your photography background?
I originally went to college to get a degree in Accounting and not in a particular visual art medium. After graduating, I passed the CPA exam and worked in corporate consulting for about a decade in Washington DC. During that time I starting taking pictures with a new camera film camera which I used to capture my own wedding. I also started capturing various events ranging from sports to corporate headshots. After about 5 years of photographing as a hobby, my wife in her infinite wisdom suggested that I stop deficit financing our kids retirement and start a photography business.
In 2005 I attended a weekend photography workshop at one of the best wedding photography studios in my then hometown of Leesburg VA. Shortly there after, the studio called and asked if I would be interested in helping them photography their weddings. Naturally, I jumped at the chance to experience wedding photography. The interesting aspect of my first wedding was that it was on May 20th which is my birthday. So I officially started my wedding photography career and began my transition away from accounting on my birthday.
In 2007 my family moved to the Cincinnati area and I setup Maxim Photo Studio to provide wedding photography coverage for Dayton, Cincinnati and Columbus area couples. It's hard to believe how time flies and that 2015 marks my tenth year of wedding photography.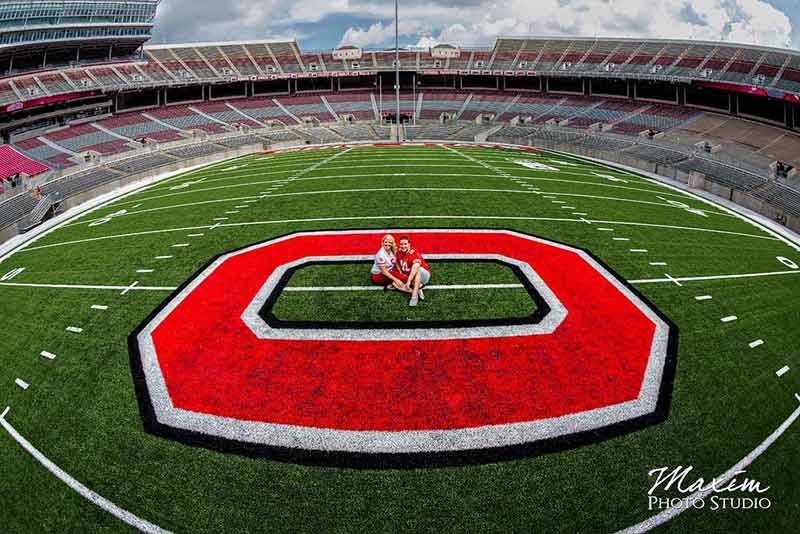 What makes Maxim Photo Studio different from other Photography Studios?
Cincinnati Wedding Photographers Maxim Photo Studio doesn't utilize a cookie cutter approach for our weddings where we try to fit our couples into a specific mold. We think "outside the box" to present a unique lighting approach coupled with composition and location elements to make each image unique. We work with our couples to define the particular style and types of images you favor.
We use a 3 person approach for all of our Cincinnati wedding photography and dayton wedding photography and engagement photography. This includes 2 lead photographers (not understudies) and an assistant. This allows us to be in multiple locations on the wedding day and provide a better coverage.
We provide quickest turnarounds in the Cincinnati wedding photography industry. During the wedding reception, we'll create a slideshow of the wedding day images for you and your guests to enjoy. Your wedding day images will also be available within 10 days after the wedding.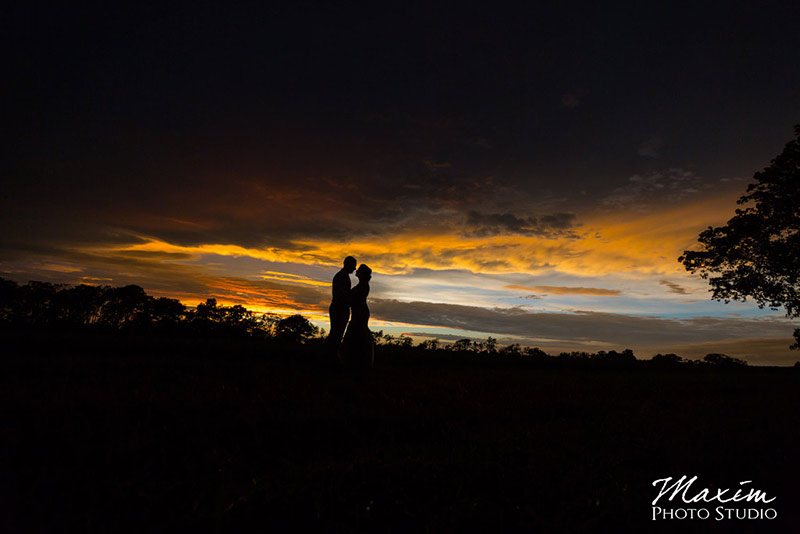 In what photography does Maxim Photo Studio specialize?
My Studio specializes in providing amazing Wedding photography coverage. We don't pretend to specialize in every single aspect of photography such as landscapes, cars, newborns, airplanes or architecture. Although in all honesty I could probably shoot all of these well. To really be good at something, you have to dedicate yourself to it, be passionate about it and that is why we specialize in only Wedding related photography including Engagements, and Live Photo Booths.THAT'S IT!!!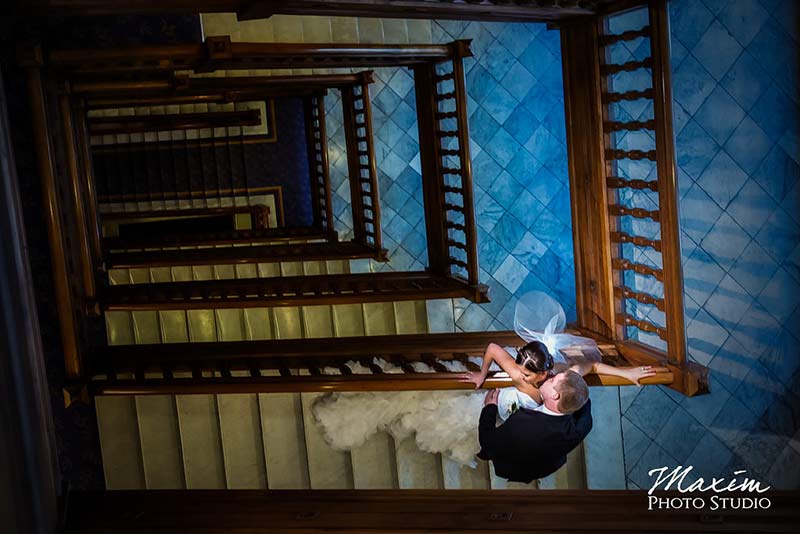 What is your photography style?
There are three main photography styles: Traditional, Photojournalistic, and Artistic/Contemporary. The Traditional style refers to photography subjects being put into various poses and told to look at the camera. The traditional photographer interacts with his photography subject the most because of the contstant need to organize groups/lighting/posing, etc. This approach has been less and less popular over the past years.The photojournalistic (PJ) approach is the opposite of the Traditional approach. The PJ photographer captures what is happening at the moment. The PJ photographer interacts with his subjects the least and act more like a "fly on the wall" and observing and capturing the scene.  The Artistic/Contemporary (AC) approach is a style where the photographer looks for the best available lighting/background options for his photography subjects and then adds or subtracts the lighting elements to create a distinctive lighting which is defines the photographer. The AC style utilizes some of the Traditional portraiture concepts and is practiced by seasoned photographers with appreciation for the quality of light, shadow, and edge contrast.
Over the past 10 years, the Traditional approach has given way to more of a Photojournalistic approach since the PJ photographers aren't as concerned with the particular lighting of the overall scene. Maxim Photo Studio utilizes a two lead photographer team with Max focusing on the Artistic/Contemporary approach and the 2nd lead photographer acting as a PJ photographer.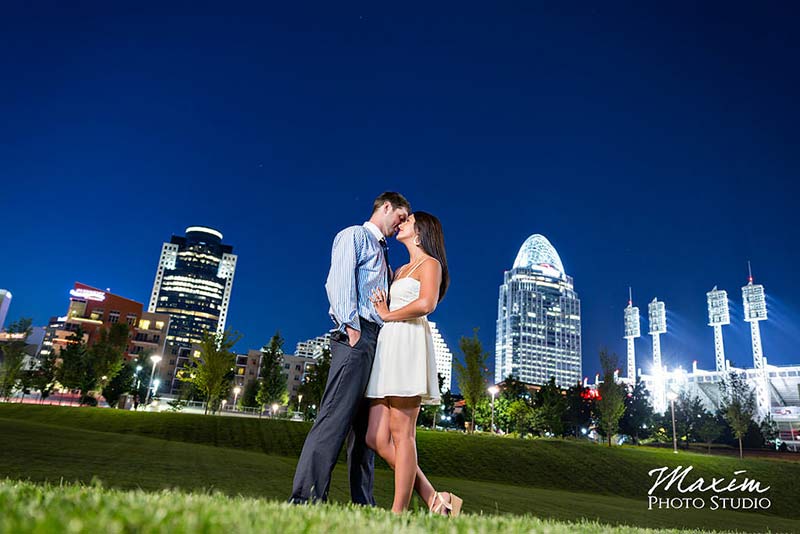 What do your wedding collections include?
Our Columbus, Dayton and Cincinnati Wedding Photography collections include:
•    One Lead Photographer 'Max' and one Lead Photojournalistic/Detail photographer,
•    Initial Wedding Consultation and Wedding Day Planning
•    Engagement Session,
•    Engagement Signature albums,
•    High-Resolution flash drive of engagement and wedding images,
•    Flush Mount Bridal Albums,
•    Wedding Day images Slideshow at reception, and
•    Bonuses on Live Photo Booth Collections and Slow Motion Photo Booths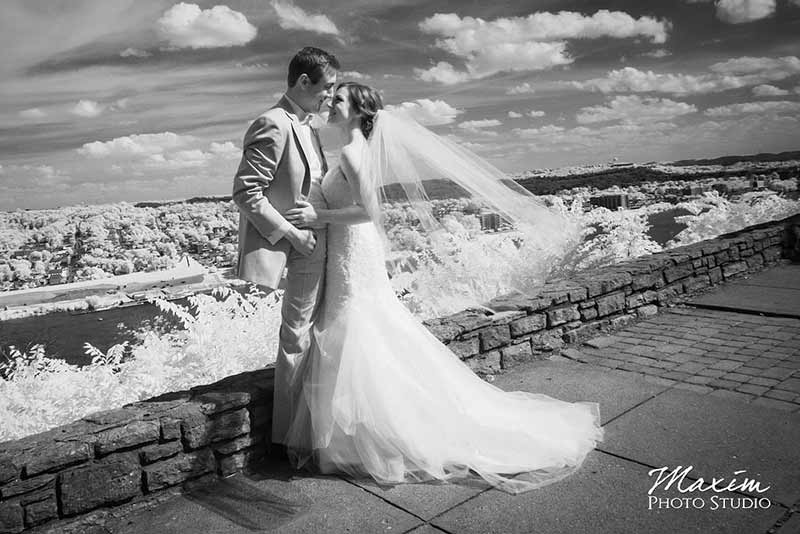 What are your Wedding Package?
Our Columbus, Dayton, and Cincinnati Wedding Photography Collections start at $2,650 with most couples spending between $2,800 – $4,500 on their wedding coverage which often includes Album upgrades and Live Photo Booth coverages.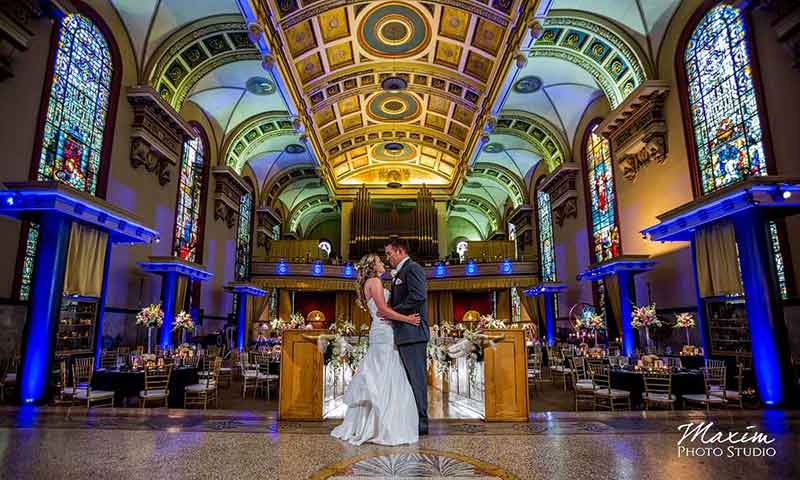 Who will be our Lead Photographers and how many photography teams do you have?
To me, this is the most important question you can ask a photographer. You want a certain style to be reflected in your wedding and engagement images based on the photographer's gallery. All Maxim Photo Studio engagement and wedding photography is lead by Max. In fact Maxim Photo Studio only has one photography team. This way we ensure that our clients experience the best and consistent level of service.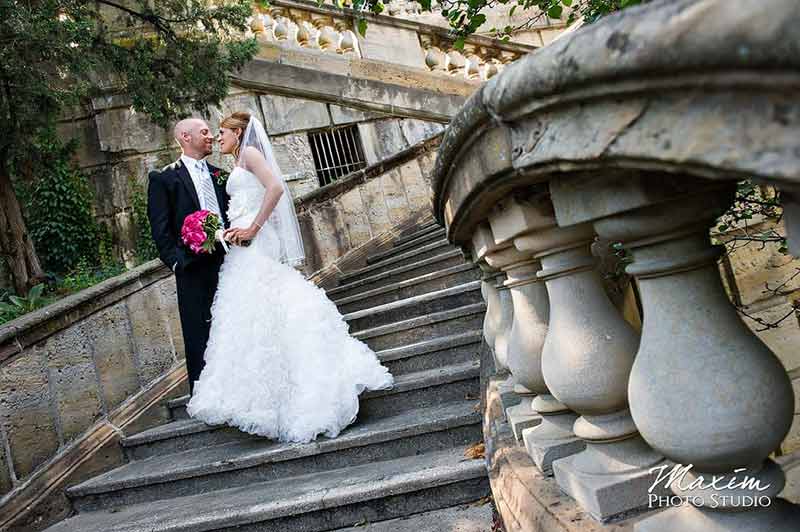 Do you have a 2nd photographer or just an assistant?
Your wedding photography coverage will always include a second Lead photographer and an assistant. Just as it is important that your first photographer is the one with whom you consult and the one who shoots your engagement, the second photographer consideration is just as important since this photographer needs to be familiar with your vision and style which you prefer on the wedding day.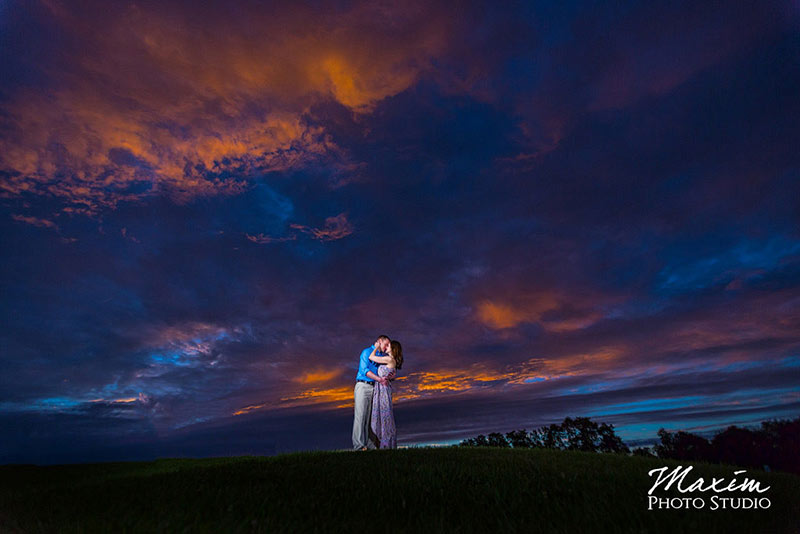 What are your turnaround times?
Your Columbus, Dayton, and Cincinnati Engagement photography, Live Photo Booth, and Wedding images will be available online and on a USB flash drive within 10 days after your wedding. When we meet for your Premiere viewing about 2 weeks after the wedding, I'll present to you the USB drive, which will also contain your Live Photo Booth images, Slow Motion Video Photo Booth. and your Wedding day Montage.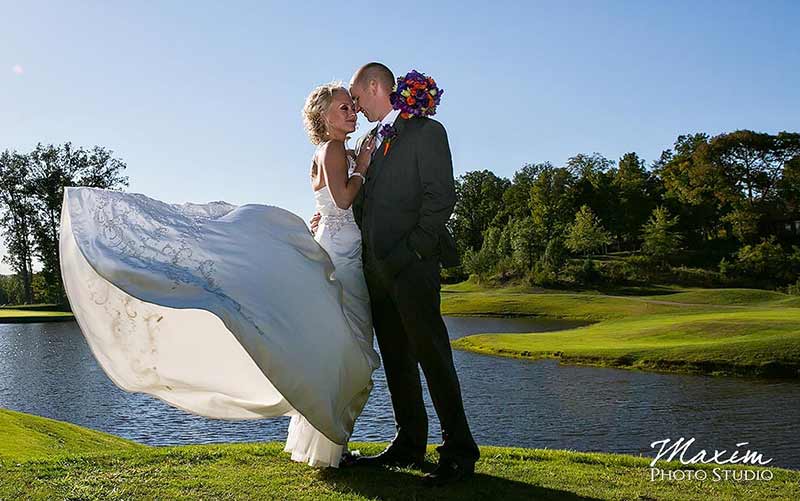 Do you have formal photography education?
Yes I do. In addition to having a Accounting Degree and passing the CPA exam, I also have a Photography degree from New York Institute of Photography and my 2nd Lead photographer graduated from Ohio Institute of Photography.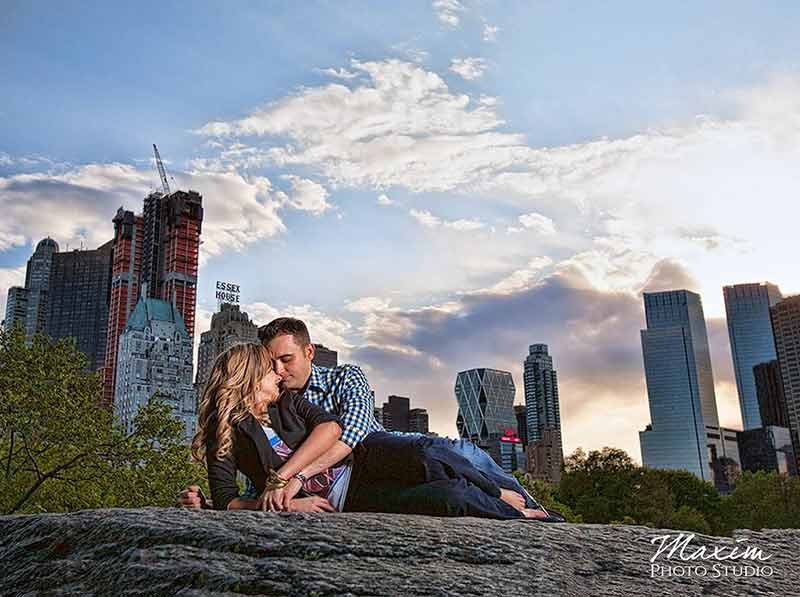 How many weddings does your Studio photograph each year?
Maxim Photo Studio limits the number of weddings we cover to 30-35 each year. This allows us to focus on each couple and provide exception service to our clients and still have a great work/life balance.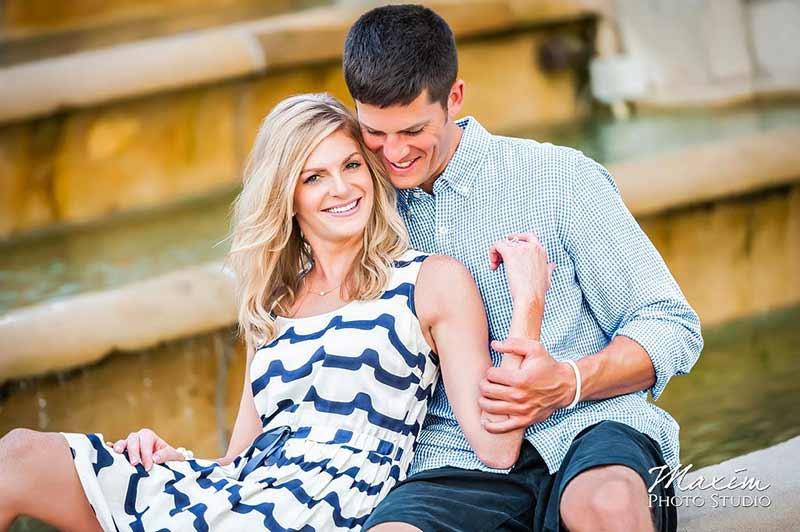 Are you available on our wedding day?
There is only one way to find out. On average, our couples book us 12 months before their wedding date. You can text or call the studio at 513.620.4750, email us: hello@maximphotostudio.com or click on CONNECT to send us a web request.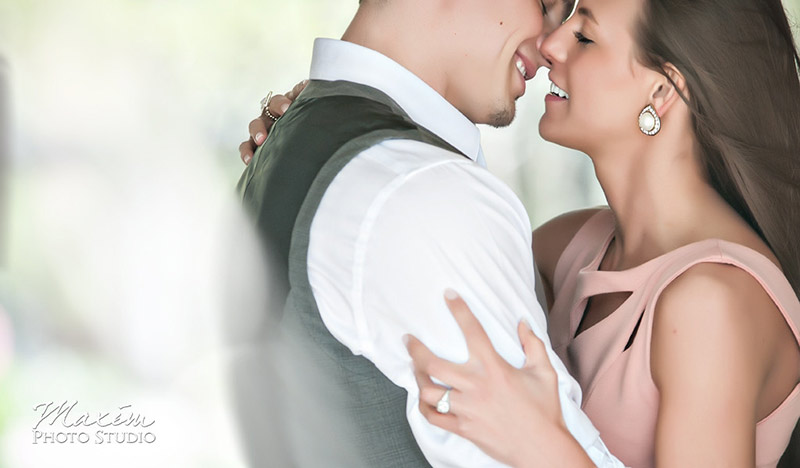 How do we book you for our wedding day?
We need your signed contract and a $1,200 retainer to book the date. This ensures that Cincinnati Wedding Photographers Maxim Photo Studio will be covering your wedding. By the way, you don't have to know which Wedding Collections you want for your coverage when you book. All you need to know is that you want us to be your wedding day photographers. We'll discuss the specific coverage options at a later time.